Next Entrepreneuers sail the Kornati Islands with Leisure Sailing
12. November 2019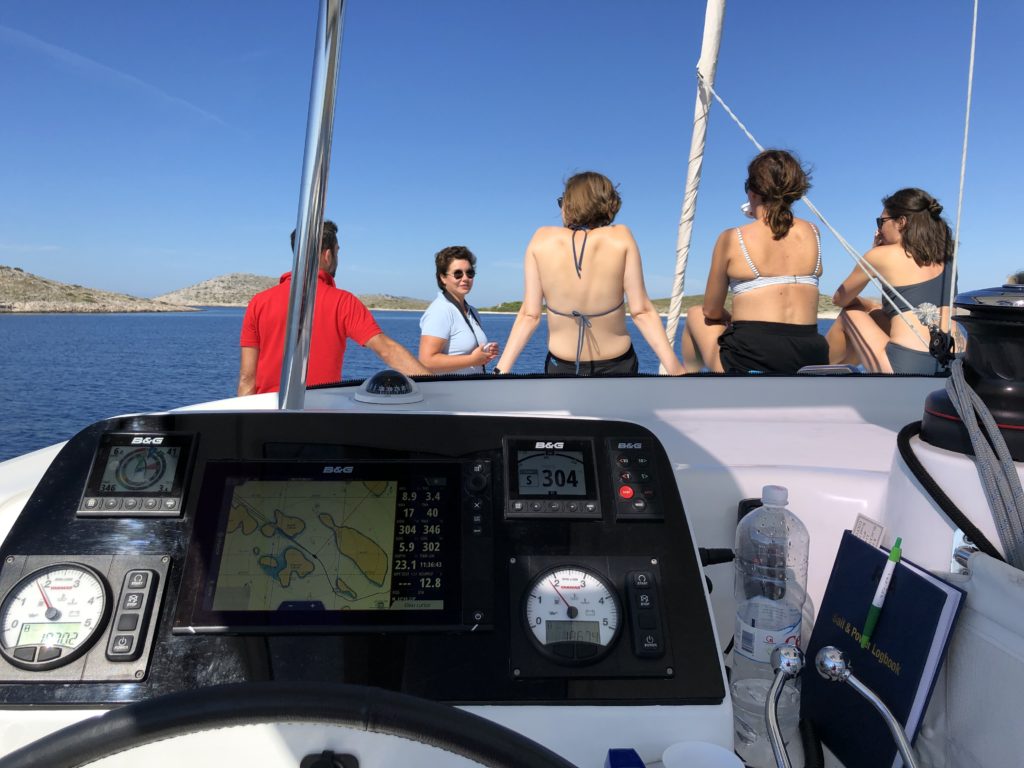 September 2019, 3 national parks, 7 participants from Next Entrepreneurs and the team of Leisure-Sailing LTD sail on a bright white catamaran through the waters of Croatia.
"If you start out together, arrive together and have the fun of a lifetime along the way, then you were on a cruise with the team of Leisure-Sailing"…
We started together in Germany, went to Šibenik and boarded the catamaran in the marina Mandalina. After an in-depth visit to the city, we sail on the next morning the 42-foot yacht up the river to Skradin into the Krka National Park and the Skradinski Buk, one of the most impressive waterfall cascades in Europe. On the next day we continue in good weather and under sail – in record time – out to the national park Kornati. Sailing in the island paradise, swimming, hiking, sunbathing and, of course, dine to the fullest. From island to island and from Konoba to Konoba, passing picturesque seashores and Caribbean sandy coves, we enter the Telašćica National Park. On foot you can quickly see the salt lake "Mir", the cliffs and the stone tower bay and on to Zut we sail. On the local mountain we take a panoramic view of the island world and enjoy the sunset. Gourmet food and happy stories complete the evening. Vrgada is the next stopover. In a magnificent sunset, the yacht is in front of a small island and in the galley is conjured up. On Friday we return to Šibenik and end the trip in the old town under the canopy of a huge tree with delicious food.
Did the team from Next Entrepreneurs like it? Just watch the video …
Leisure Sailing, discover the world with us …