Teens explore the EU's largest marine nature reserve
11. November 2019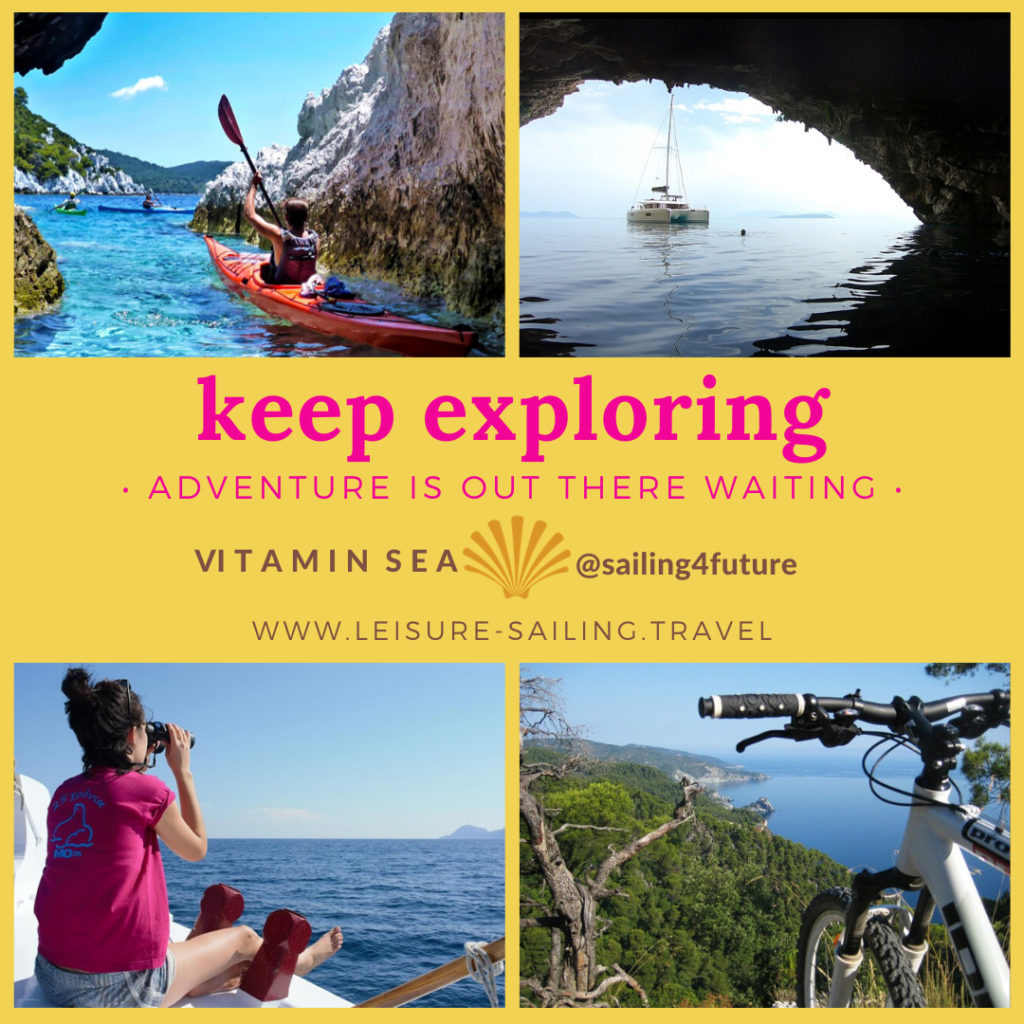 Teens are on the rise. It is not just since Greta Thunberg that young people think and should be actively involved in shaping the future of our earth. Central topics are found there quickly. Environmental and species protection, along with concern for our oceans, is high on the todo list for many teens.
Of course, they find enough starting points in their personal environment to get involved. But what if you are interested in marine pollution and endangered species?
Leisure-Sailing LTD has created a unique "Vitamin Sea" program specifically for teens aged 13-17, where the participating teens – without their parents – dive into the cool waters of the Mediterranean Sea, accompanied by a local mentor who is specialized on protection of the "marine environment" and its species.
Excursions on different islands, observing and documenting dolphin schools and threatened monk seals always accompanied by a competent mentor already leave deep and lasting impressions on the teens.
But this is not everything at Leisure-Sailing LTD, because the teens live on a catamaran and sail themselves (under the guidance of the skipper) with the 12 ton yacht around the islands.
The life on board with its necessary interaction of teens as a team automatically leads to more self-confidence, sense of responsibility and the so-called "team up" that can hardly be experienced today by young people in everyday life. Leisure-Sailing LTD has a lot of experience when it comes to leading a ship harmoniously and involving everyone.
The founders are themselves the parents of 4 teens and with their new offer they are following a wish of their children: "Other teens have to see it, experience it and share it in social media, so that all teens know how it really is about the sea".
Following this request, under the motto "Sailing4Future", during the sailing week, an environmental campaign will be carried out, in which the teens will work in collaboration with a local environmental protection organization.
Even experiencing how to clean a section of the beach, free a creature from plastic or other debris, or enlighten tourists about their wrongdoing will allow the teens to develop a whole new understanding of the environment.