When it is just too much! Overtourism…
3. October 2019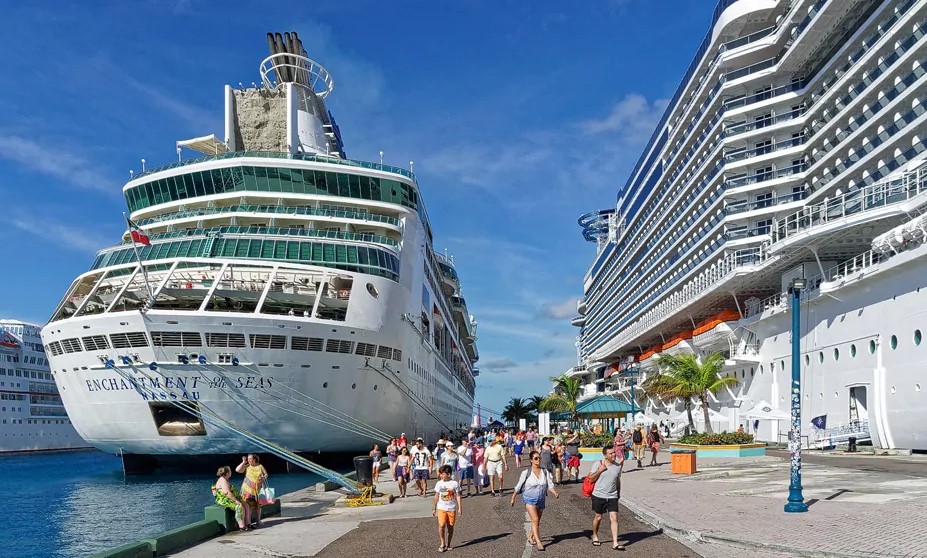 Our conclusion after the exhibition "Kreuzfahrt- & SchiffsReisen" at Stuttgart, Germany:
More and more people are starting to give up the destruction of ecology and mass tourism. They are ready to pay for individually developed travel programs and enjoy the diversity of nature in protected places:
Open the catalogs of major players to find pictures of deserted beaches, paradisiacal bays and empty, old streets of historic cities. Join one of the cruises on their monster ships, which are several times the size of the famous Titanic, and you will find that all of your expectations are destroyed by your daily experiences. There is even a name now: Overtourism
UNESCO even threatened to remove Dubrovnik from the list of world cultural heritage if the city failed to reduce the number of visitors. In the summer of 2017, the locals from Venice and Barcelona took to the streets to demonstrate against the overwhelming flood of tourists.
Overtourism no longer only drives the inhabitants of Venice or Dubrovnik, who defend themselves with bans, to despair, but also citizens of places hit by river cruisers complain about the "thick air" as well as about a loss of quality of life.
On such cruise ships, not only one holidaymaker leave his deck chair to get to know the city, and less the country and its people, on land. But time is short and to see/do more is just impossible. At best, another 5,999 tourists come ashore with him, who then flood the city center, only having time for a few selfies and maybe some souvenirs "made in Asia" and then return quickly back on board. They do not go on tours through artists' quarters or museums, do not take tours through the history of the community and do not experience any gastronomic delights.
A cruise ship lands on the Caribbean island of Grenada. Well, such a large ship can no longer enter the port there, so guests have to be brought to and from the port with smaller ships. Hundreds of passengers go ashore, enter the old town and only a few start excursions … They are like a locust swarm that destroys a cornfield: loud, crowded, hectic and – hopefully – quickly disappearing…
The residents stay behind to take a breath and prepare for the next wave of tourists. If they come without ceasing, the breakdown is perfect: Overtourism …
Why should someone take part in such a trip? Exactly, you shouldn't!
At Leisure-Sailing we offer sustainable, compatible and environmentally friendly trips. A maximum of eight guests travel with our catamarans. You have the opportunity to experience the sea, its inhabitants and the small original villages in the backland and along the coast in their original beauty and to enjoy local specialties. No crowded alleys, no crowds on the streets, lonely beaches and few or no neighbours at anchor. Our yachts bring you to your destination only with the wind and, due to the shallow draft, you can not only moor in almost all marinas, but also always anchor very close to land. Relax, recover from your busy life and enjoy the silence of small waves that gently swell on your hulls …
Leisure sailing, discover the world with us …